WordPress(WP) is the world's most popular tool(CMS) for website creation. About 33%+ of the total websites on the internet are created with WordPress only because it is very easy to use. WordPress provides a GUI based user-friendly easy to use dashboard. So that it can become easy to manage and create a website.
You can use WordPress for effective content marketing. In this article I am going to share everything that you need to know to start content marketing using WordPress and take it to the next level.
content marketing and WordPress
The term content marketing is the strategic way to create, distribute, and share the most valuable content with consistency to acquire the most appropriate audiences for that content.
As a content marketer, you will need to create the most valuable content with consistency. Later on, you will need to manage and update that content with time.
Now, wait for a second and think, if you choose any other platform instead of WordPress where it is difficult to create, manage, and update content. You will feel so much difficulty right? Sometimes you may lose hope and stop doing your work.
To avoid these things you can use WP because with WP it is very easy to create new content or blogs, you can easily manage and update that content.
Suggested Read, How to start a blog. That generate $1000/month
Create Best and Engaging Content-
Creating the best and engaging content is Another most important thing to succeed in content marketing. If you can create content which your users love to read then it's a game-changer for you. If your content is most fresh and engaging you will outrank the other content and reach at top of SERP.
Do you know Content is the king, and you have to create unique content so that it can rule at the top of SERP with thousands of visitors.
Here are some tips to create unique content-
First decide your niche-
It is important to decide a separate niche because of two reasons. First, you can attract the most interesting and most targeted audience for your content. Second, you will attract only those people who are same or related to your niche.
To create better and engaging content first you have to decide at what topic or topics you will create content?
What type of content you will create? Example- blogs, videos, podcasts, etc.
Understand the Searcher's Intent(Search Intent)-
Keywords are everywhere, what people search on the search engines are keywords and what search engines understand are keywords. So how can you create content around any keyword without understanding the keyword or search intent?
It's your job to infer, what people are searching on search engine? What results do they expect for their query? Are they in a buying intent, or they want some information etc?
So it's important to understand the keyword intent to create the right kind of content that keeps attracting visitors.
Basically there are 4 types of search intent-
1 Informational– the searcher simply want to answer of the specific question, informational intent includes questions like how to? What? Why? Etc.
2 Navigational– The users are looking for a specific site or location. For example quora, they might be searching for some locations.
3 Transactional– in simple words the user wants something to exchange(transaction), whether he wants to buy something or other actions.
4- Commercial– it is mostly similar to transactional search intent. In commercial search intent users are surfing internet for the commercial purpose example- great phones on Amazon etc.
---
Note, It is always best to optimize your content for information search intent at least at the starting face of your content marketing journey
---
Create Content That People are Searching For-
If you are creating content that people aren't searching for, then you will get a flat line of nope as your organic visitors. So it's very important to create content on topics that have high search demand or at least search demand.
There are dozens of tools that are available on the internet which are best for keyword research or you can use Google Trends to search the trendiest topics or the trend of the particular topic.
To search about the trend of any topic just go to Google Trends and filter out the country(Choose the country, that audience you want to target).
Enter your targeted keyword then hit enter, you will get graphical info about the trend of your keyword which will tell you whether it's worth targeting or not. Even you can compare between two keywords.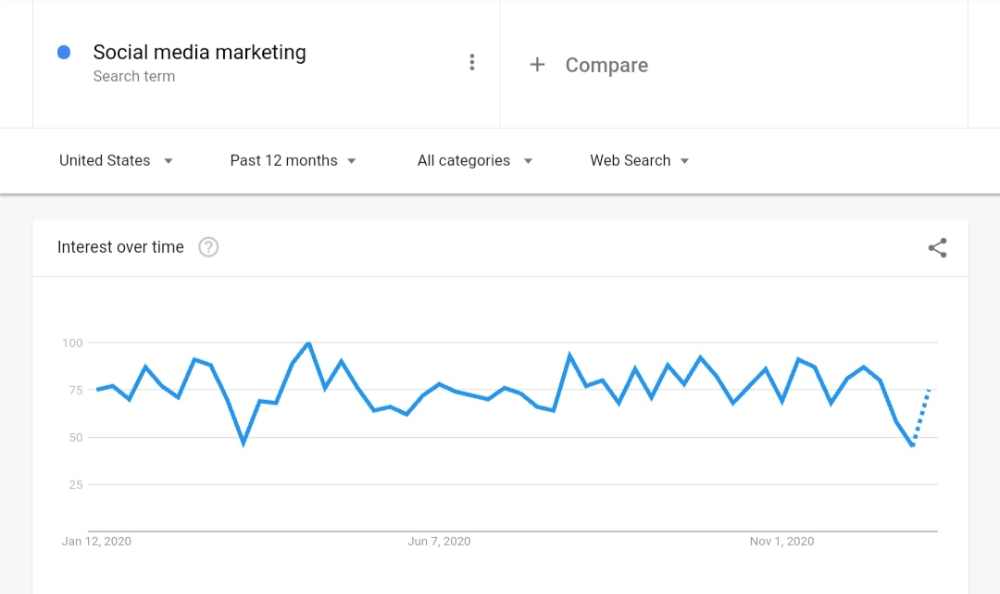 Google Trends also provides a broad idea about the related topics with their breakdown or breakthrough report.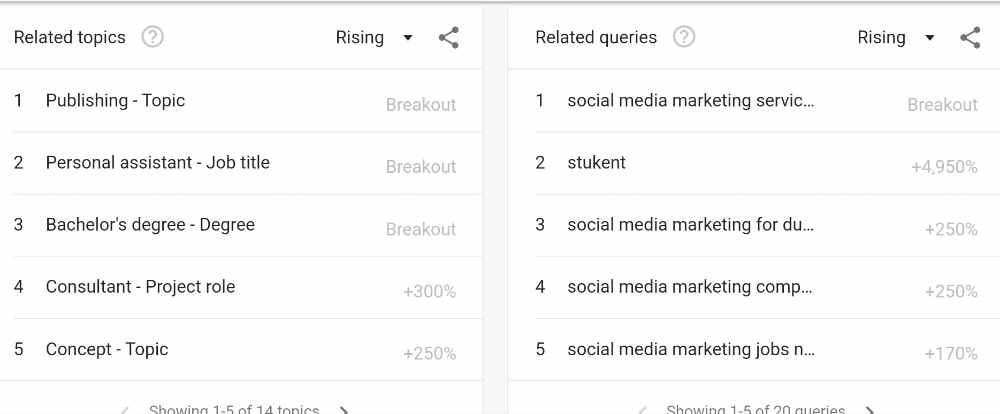 Google trends is one of the best and free tool provided by Google, you can search out any trend or topics using this tool. It provides you the historical data of past 5 years and the interest starts from 0-100. Low interest means topic is not much searched by people.
Choose a WordPress Theme for Content Marketing
You as a content marketer want more people to read your content, want more people to convert for those products which you are selling in between your content. Even you may be wondering to grow a huge email list of your visitors using email marketing.
And that everything starts with an awesome and unique theme that you will use on your site. So that you can provide a user-friendly interface for your site. Which keep attracting visitors to your site and keep them engaging with your content.
Along with it, the theme which you choose must be SEO friendly and well optimized. It must be fast loading so that your site speed doesn't downgrade.
According to Google if your site loads in 3 or more than 3 seconds. You may lose your potential visitors and your rankings too.
And that is truth, no one is going to wait for 3 minutes to load your site to read the content on it. There are tons of content available out there they will leave your site and read another.
---
Pro Tip, Use AMP, for those users who visit your site on mobile and WP super cache plugin to make your site super fast. You can read more about the essential WordPress plugins here.
---
A SEO friendly and user-friendly theme is a must for your site. You can read more about how to choose a best WordPress theme for your site? Here.
Use the Best page builders-
Google considers UX is the most important ranking factor. And Google has officially announced that they want pages primarily for users not for search engines.
You can read it here-
Now it's your job to provide the Best User-Experience(UX or UE) for those users who visits your site. You also need to make your site unique and engaging.
To provide a better UX and better engagement on your site you can use page builders to create pages or blogs on your site.
Page builders are helpful in creating awesome and dynamic landing pages, beautiful and attractive blogs.
Here are some top page builders that can help you with your work-
1- Thrive Architect Fully Compitable With WordPress –
Thrive architect, is developed to keep the highest conversions in mind. It is the ultimate solution to create webinar pages, product launch pages, blogs, and many more.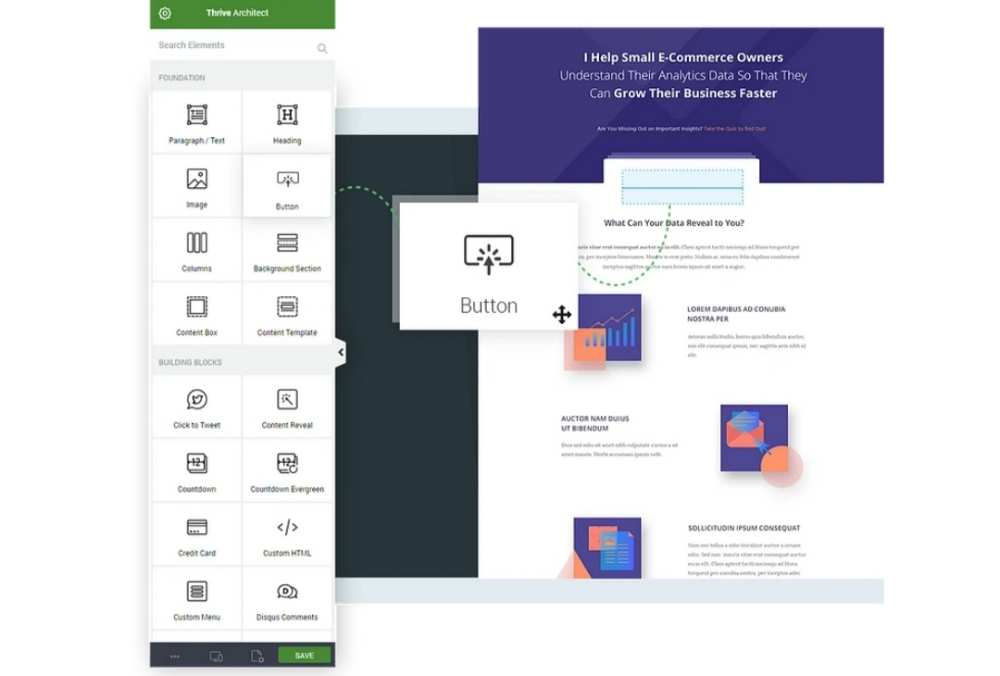 You can pick from hundreds of landing page templates that are designed to boost your conversion rate. You can design any website with ultra-flexible column layouts with attention-grabbing text and image combinations.
All the themes, templates, and tools are well optimized for SEO and provide a super-fast loading speed of your pages no matter what pages you build with thrive.
You can build quizzes, generate leads any many more stuff because thrive provides you the variety of tool for your successful journey.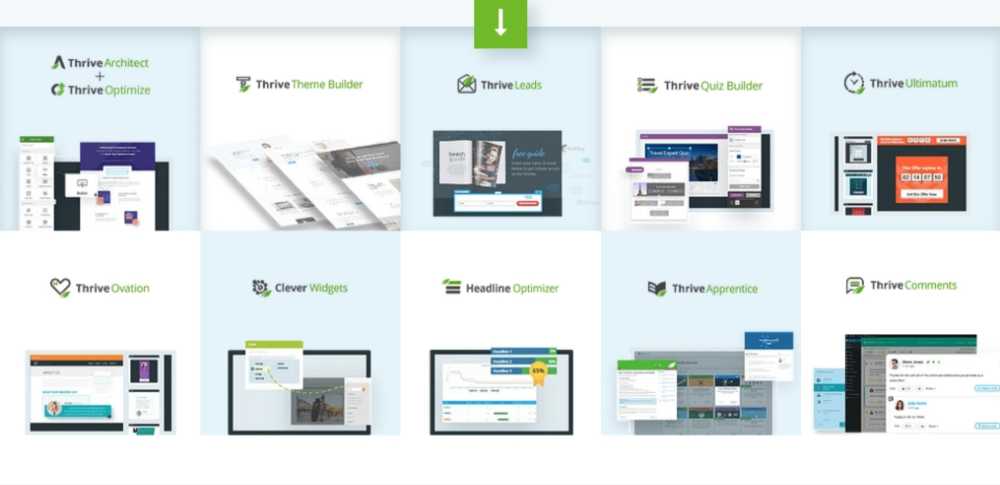 Thrive architect provides you variety of tools to create a perfect website for you. It is one of the best WordPress plugins.
2- Elementor Most Famous WordPress Plugin-
Elementor is the best and leading plugin to build an attractive website . It is the best tool for creating stunning landing pages, awesome and attractive blogs, etc.
You can design what you can imagine with Elementor, it is very easy to use. You can design high end webpages with drag and drop features.
---
To start using Elementor just install it from the plugins library and follow the instructions.
After installing Elementor plugin go to, posts and click on add new-
As you will click on add new, you should see the option "Edit With Elementor" at the top if you have successfully installed and activated the Elementor Plugin.
Now click on "Edit With Elementor" button to edit your page with Elementor.
As you will click you will redirect to Elementor Page Builder from where you can start editing your page.
Now as you can see on the left side there are bunch of elements, which you can use to design your page.
You can simply drag any of the element on the Drag Widget here section and start modifying according to you.
---
Quick Note, You can create both blogs and pages with the Elementor plugin. It is compatible with any of the WordPress themes.
Elementor is a paid tool so you can only use the basic elements for free.
---
3- Beaver Builder another Solution-
It is another best option to build awesome and attractive pages and blogs. You can create high-end pages with beaver builder.
It is very easy to use drag and drop website creation tool. Placing and positioning images or text is pretty simple because Beaver builder provides column-based layout which takes website designing to the next level.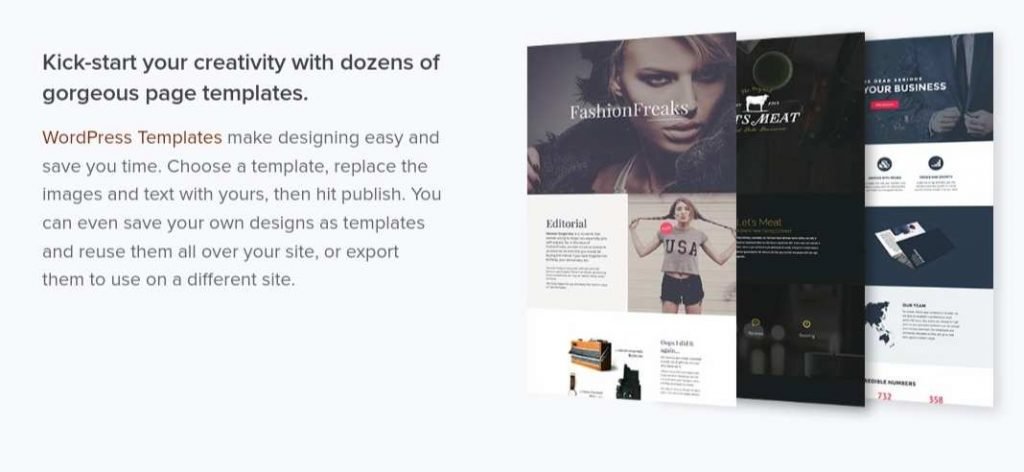 If you use beaver builder, you can pick from the dozens of ready made website templates to build your own site.
Beaver builder is one of the best WordPress plugin to build your site.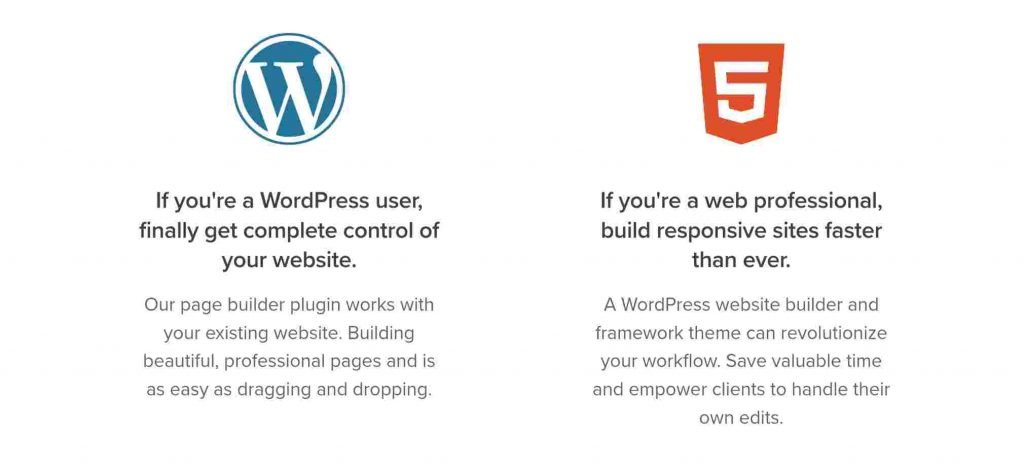 You can try the live demo of beaver builder here, or you can download the WordPress plugin.
Content Marketing WordPress Plugins-
To succeed in content marketing you will need some WordPress plugins which are very essential to take your content marketing to the next level.
So, here is a list of some best plugins–
1- Yoast SEO– As you will create content, you will want it to be read by as much as possible visitors to earn money from them. And the best visitors for your site are free visitors and the best reach is organic reach.
And SEO is the best way to get tons of free organic traffic for your site. Yoast SEO is one of the best plugins to help you with the on page SEO. You can optimize your content for on page SEO using Yoast SEO plugin.
2- WP Super cache- It is one the best WordPress plugin to create the static pages from the dynamic pages on your site. Which is way more helpful in providing the super fast site loading experience.
As I told you earlier in this article if your site loads slow you may lose your potential visitors and Google also thinks your site as a dumb. So WP Super Cache plugin can help you with this. This Plugin dramatically increase your website speed by creating the static pages from the dynamic pages on your site.
3- AMP- AMP(Accelerated Mobile Page) it is one of the best plugin to optimize your site for those users who visit your site using their mobile.
Now, I think these 3 plugins are the must have plugins for your site, but its not the end you will need more plugins to make your work easier. so WordPress itself has recommended best plugins which are best for content marketing you can read about them here.